Katrine Hellerup Brandt (August 2012 – July 2013)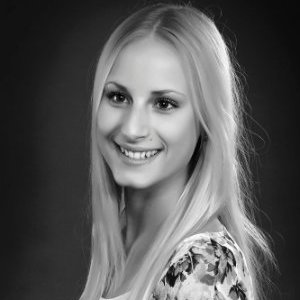 What is your most memorable experience at Corren Troen?
"I have had many great experiences at Corren Troen. One of the most memorable was when I had the chance to assist one of our solicitors with a litigation matter. It was very interesting to experience how the process works first hand and I enjoyed the pressure of meeting court deadlines. Another great memory is our Christmas Lunch which was held at Camden Lock. The atmosphere was really nice, the food was great (and very English) and there were three hilarious stand-up comedians as entertainment. It was a very good night and I enjoyed experiencing the CT team outside the office. "
How has the experience at Corren Troen helped you in your further studies and/or career?
"As I am still with the firm this is it a difficult question to answer, but I can already see that I have gained a lot from this experience. When I applied for a traineeship in England I wasn't sure what to expect as I was looking for a challenge that could develop both my personal and professional qualifications.  At Corren Troen I have matured substantially and have learned much about business and British culture and language. Corren Troen has given me the opportunity to get involved with different parts of the business.  As well as assisting the lawyers, I have also been able to get involved with the marketing and finance side of the firm.  I am sure that this year will have a very positive effect on my further education and career."
How are you finding the experience of living in London?
"I find the experience extremely rewarding. London is very different from the city I grew up in and I have learned much from the experience of living by myself far away from my familiar surroundings. I find London an amazing city as it has so much to offer. I love the city life, the multicultural environment and the mentality of the British people who are very friendly and open minded. It was a challenge to leave everything I knew behind me, but it has turned out to be the best decision I have ever made in my life."